A squadren is a gruop of warships that is smaller then a fleet.
There are several types of squadron:
Independent squadrons. In effect, these are formations that are too small to be called a fleet. Independent squadrons may be assigned to and named after a particular ocean or sea, and the admiral commanding the squadron may be the naval commander in chief in that theatre.
Temporary sub-divisions of a fleet. Fleets were divided into van, centre and rear squadrons, named after each squadron's place in the line of battle. A temporary detachment from a fleet would also be called a squadron.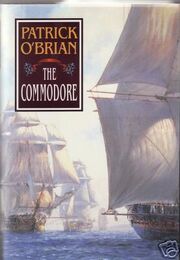 Ad blocker interference detected!
Wikia is a free-to-use site that makes money from advertising. We have a modified experience for viewers using ad blockers

Wikia is not accessible if you've made further modifications. Remove the custom ad blocker rule(s) and the page will load as expected.